Secure Your Sensitive Data with CAD
Activault is a simple, powerful and affordable PDM tool that is fully integrated with SolidWorks. In addition to managing SolidWorks files, it will manage other files such as Word, Excel, PDF, and more.
Efficiently Secure Your CAD Data
Solid modeling with SolidWorks gives you an engineering edge with excellent modeling capabilities. But, the volume of files generated are a challenge to track and manage. With Activault, you now have full control over your design environment and related files.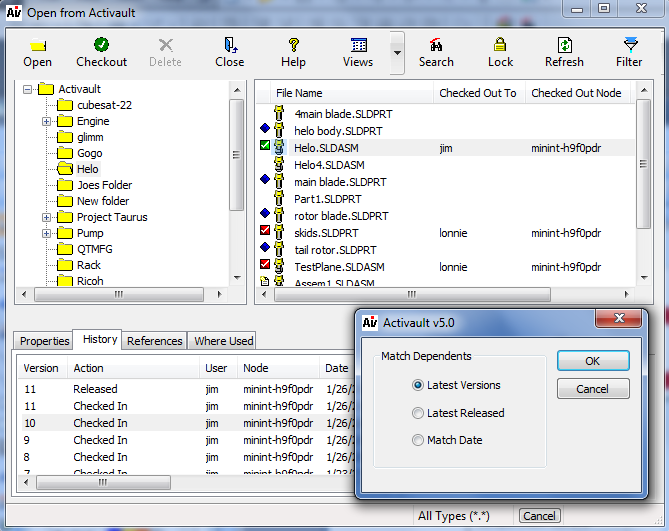 Benefits of Using Activault
Simple
Full Security Model
Full Workflow Module
Full BOM Management
Manages product data through the entire product process at a fraction of the cost of other systems
Natural fit for companies that need the benefits of PLM, but struggle to justify the high up-front software, implementation and training costs associated with other PLM products
Powerful
Full Security Model
Full Workflow Module
Full BOM Management
Affordable
Manages product data through the entire product process at a fraction of the cost of other systems
Natural fit for companies that need the benefits of PLM, but struggle to justify the high up-front software, implementation and training costs associated with other PLM products