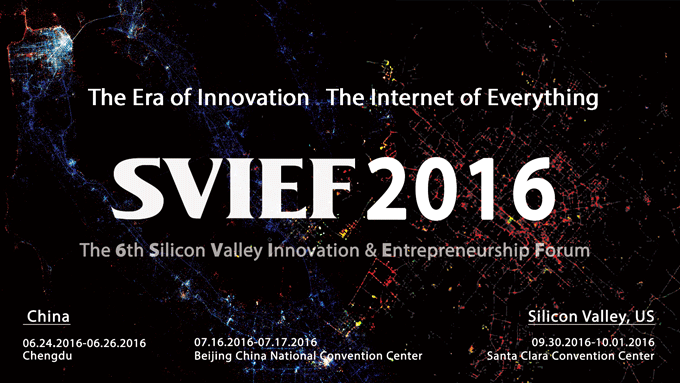 CHENGDU, China, June 21, 2016 — Edward Conroy, VP of Development at SolidPartners and product lifecycle management (PLM) industry expert, will speak at Silicon Valley Technology Innovation & Entrepreneurship Forum (SVIEF) Chengdu on June 24, 2016. He will also demonstrate the upcoming Chinese version of 4G:PLM, a powerful but cost-effective PLM solution for manufacturers of all sizes.
This sub-event of Global Innovation and Entrepreneurship Fair 2016 in Chengdu, China, will help build a high tech ecosphere between China and the United States.
Past SVIEF speakers include Apple co-founder Steve Wozniak, former president Bill Clinton, San Francisco mayor Edwin M. Lee, Xiaomi CEO Jun Lei, and many other notable leaders in the technology community.
From SVIEF Chengdu's Eventbrite event page:
From the Internet of Things to the Internet of Everything, the world is more connected than ever. Smart devices, wearable, VR/AR, 3D printing, robotics, driverless cars and other innovations have made impossible to possible in a variety of ways.
The SVIEF Chengdu event page contains full event information.
About Edward Conroy, VP of Development at SolidPartners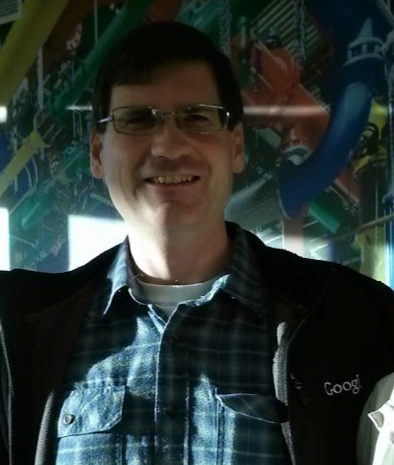 With decades of experience in PLM, Edward Conroy has recently completed projects at several Bay Area companies including Google and Silver Spring Networks. He currently leads PLM product development for SolidPartners from his home base in Asia.
About SolidPartners, Inc.
SolidPartners has nearly 20 years' experience assisting engineering and manufacturing companies quickly navigate the product development process through CAD data management and BOM (PLM) and Workflow Management solutions. We provide simple yet robust solutions designed, developed, packaged and priced to assist small and medium sized companies gain a competitive advantage by using Product Data Management (PDM) and Product Lifecycle Management (PLM) tools.
In 2014, SolidPartners won first place out of 100 entries in the SVIEF entrepreneurship event.
SolidPartners products include:
4G:PLM, a Simple, Powerful, and Affordable Product Lifecycle Management (PLM) solution specifically developed for small to medium-sized (SMB) manufacturing companies. It is a Master Data Management tool which manages Product Structure (BOM), Approved Vendor and Manufacturer Lists (AVL/AML) and the change process (ECO/ECN).



4G:PLM™ manages product data through the entire product process at a fraction of the software, implementation and on-going support costs of other systems.
Activault is a simple, powerful and affordable CAD Data Management (PDM) tool completely integrated within SolidWorks. It manages SolidWorks files in a secure vault, provides check-in and check-out functions as well as lightning fast search capabilities. Activault provides centralized file management of all SolidWorks files types as well as other Windows document formats (Word, Excel, PDF, JPG, etc.). It eliminates the risks of overwritten files when multiple engineers work on the same assemble. It also manages versions and revisions to eliminate errors caused by engineering or manufacturing personnel working with incorrect revisions.



Activault

®

is powerful enough to support large groups of engineers working at a single site or distributed across multiple locations. However, it is simple enough to be implemented and configured in a single day.
SolidParts™ is a $200 SolidWorks Gold Partner product.  It contains standard parts library created through SolidWorks configurations. It includes standard fasteners as well as electrical and piping components.
SolidPartners — Enterprise software without the enterprise price.
Contact:
Moazzam Khan
SolidPartners
1585 62nd Street, Ste #9825
Emeryville, CA 94662
800-605-3831
mkhan@solidpartners.com
http://www.solidpartners.com
###
Download a PDF of this press release by clicking here.
---
SolidPartners的开发副总裁在成都SVIEF展示全新中文版的4G:PLM
中国,成都,2016年6月21日-Edward Conroy, SolidPartners的开发副总裁和产品生命周期管理(PLM)的行业专家,将于2016年6月24日,在成都的硅谷科技创新创业高峰论坛(SVIEF)发表演讲,同时他还将展示即将推出的中文版4G:PLM,为各种规模的制造商提供功能强大的,低成本的PLM解决方案。
2016全球创新创业博览会在中国成都的分会,将有助于建立中国与美国之间的高科技生态圈。
过去SVIEF的演讲嘉宾包括苹果联合创始人史蒂夫·沃兹尼亚克,前总统比尔·克林顿,旧金山市长埃德温·M.李,小米CEO雷军,和许多技术界的其他著名领导人。
来自SVIEF成都Eventbrite的活动页面:
从物联网到覆盖一切的互联网,世界比以往任何时候都更加紧密地连在一起。智能设备,可穿戴,VR / AR,3D打印,机器人技术,无人驾驶汽车等创新都在以各种方式将不可能变为现实。
关于爱德华·康罗伊(Edward Conroy) -SolidPartners的发展部副总裁
具有几十年的PLM经验,爱德华·康罗伊最近在几个湾区公司,包括谷歌和银泉网络公司完成了多个项目。目前他领导SolidPartners在亚洲的PLM产品开发和应用.
SolidPartners公司
SolidPartners有近20年的经验,协助工程和制造公司快速导航通过CAD数据管理, BOM(PLM)和工作流管理产品开发过程的解决方案。我们提供简单而强大的设计,开发,打包和定价解决方案,协助中小型企业使用产品数据管理(PDM)和产品生命周期管理(PLM)工具, 以获得竞争优势.
SolidPartners产品包括
4G:PLM,

为中小型(SMB)制造企业提供了一个操作简单,功能强大,且经济实惠的产品生命周期管理(PLM)解决方案。这是一个主数据管理工具,管理产品结构(BOM),批准的供应商和制造商列表(AVL / AML)和工程变更控制(ECO /ECN)4G:PLM™贯穿整个产品流程。但只会使用很小一部分企业用于管理产品数据,实施和维护其它系统的软件成本。
Activault

是一个使用简单,功能强大,价格实惠的CAD数据管理(PDM)工具,而且完全集成在SolidWorks内部。它管理着提供安全保护的SolidWorks文件,提供产品设计的存入和取出功能以及快如闪电的搜索功能。 Activault提供了所有的SolidWorks文件类型的文件集中管理以及其它Windows文档格式(Word,Excel和PDF,JPG等)。它消除多名工程师同时修改一个文件的风险,同时还管理和修改版本,避免工程或制造人员使用不正确文件版本。

Activault®强大到足以支持工程师在单一地点或工作分布在多个位置的大型集团。然而又可以简单到在一天的时间里完成配置选择,并得以实施。
SolidParts™

是$ 200 SolidWorks的金牌合作伙伴的产品。它包含通过SolidWorks配置创建的标准件库。它包括标准紧固件以及电气和管道元件。
SolidPartners -功能强大的企业软件,却不需要支付企业软件的价格。
联系方式:
Moazzam Khan
SolidPartners
1585 62nd Street, Ste #9825
Emeryville, CA 94662
800-605-3831
mkhan@solidpartners.com
http://www.solidpartners.com
###