Solutions
Improve your business's revenue and productivity through the SolidPartners family of solutions.

Simple, powerful, and affordable CAD Data Management (PDM) tool.
Solid modeling with SolidWorks gives you an engineering edge with excellent modeling capabilities. But, the volume of files generated are a challenge to track and manage. With Activault, you now have full control over your design environment and related files.
Secure Working Environment
Seamless CAD/PDM Engineering Environment
Centralized Management of Files from SolidWorks
Optimize Design, Implementation, Control, and Change
Full Control over your Design Environment
Supports Distributed Environment
Simple, Powerful and Affordable
Reduces Time to Market
Easy to Install and Configure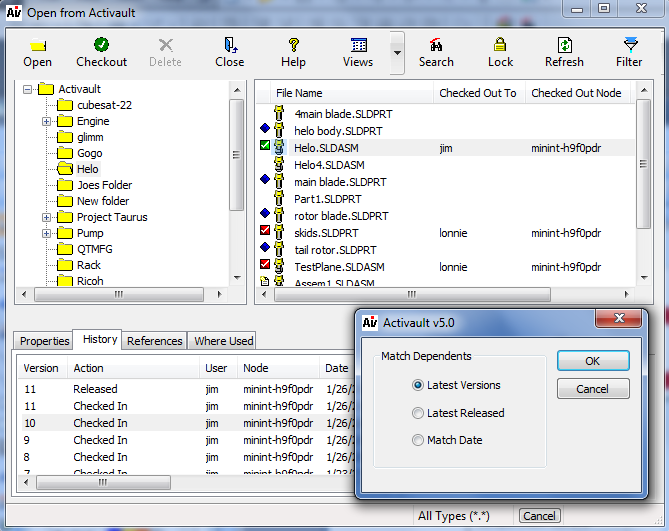 Product Lifecycle and Master Data Management system.
4G:PLM is a Product Lifecycle and Master Data Management system that allows you create and manage a full product BOM through new product introduction and change management. It allows companies of all sizes to effectively secure, access and share increasingly complex product data in today's increasing complex manufacturing and supplier networks.
Full Security Model
Full Workflow Module
Full BOM Management
Manages product data through the entire product process at a fraction of the cost of other systems
Natural fit for companies that need the benefits of PLM, but struggle to justify the high up-front software, implementation and training costs associated with other PLM products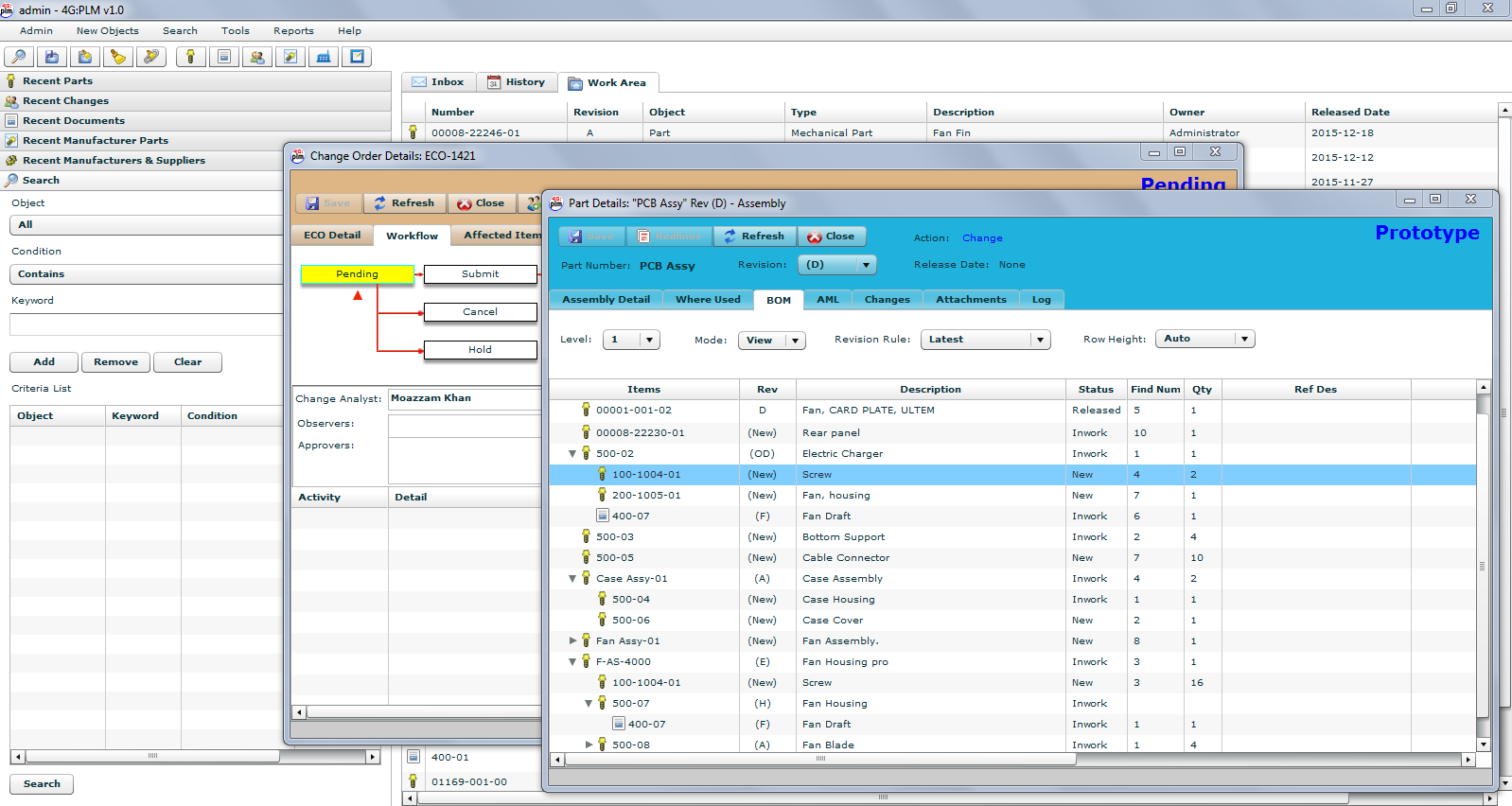 Simple, Powerful and Affordable library of native SolidWorks standard parts.
SolidParts contains over 15,000 configurations of over 200 standard fasteners as well as electrical and piping components. It is a SolidWorks Gold level certified product used by thousands of engineers and designers worldwide to reduce design time and improve part re-use.
Simple Installation
Native SolidWorks Parts
Editable Configurations
Editable BOM properties
McMaster Part Numbers
Works with or without PDM
Integrated with Design Library
Gold Level Integration
Compatible with all SolidWorks Versions
Excel Based Configurations